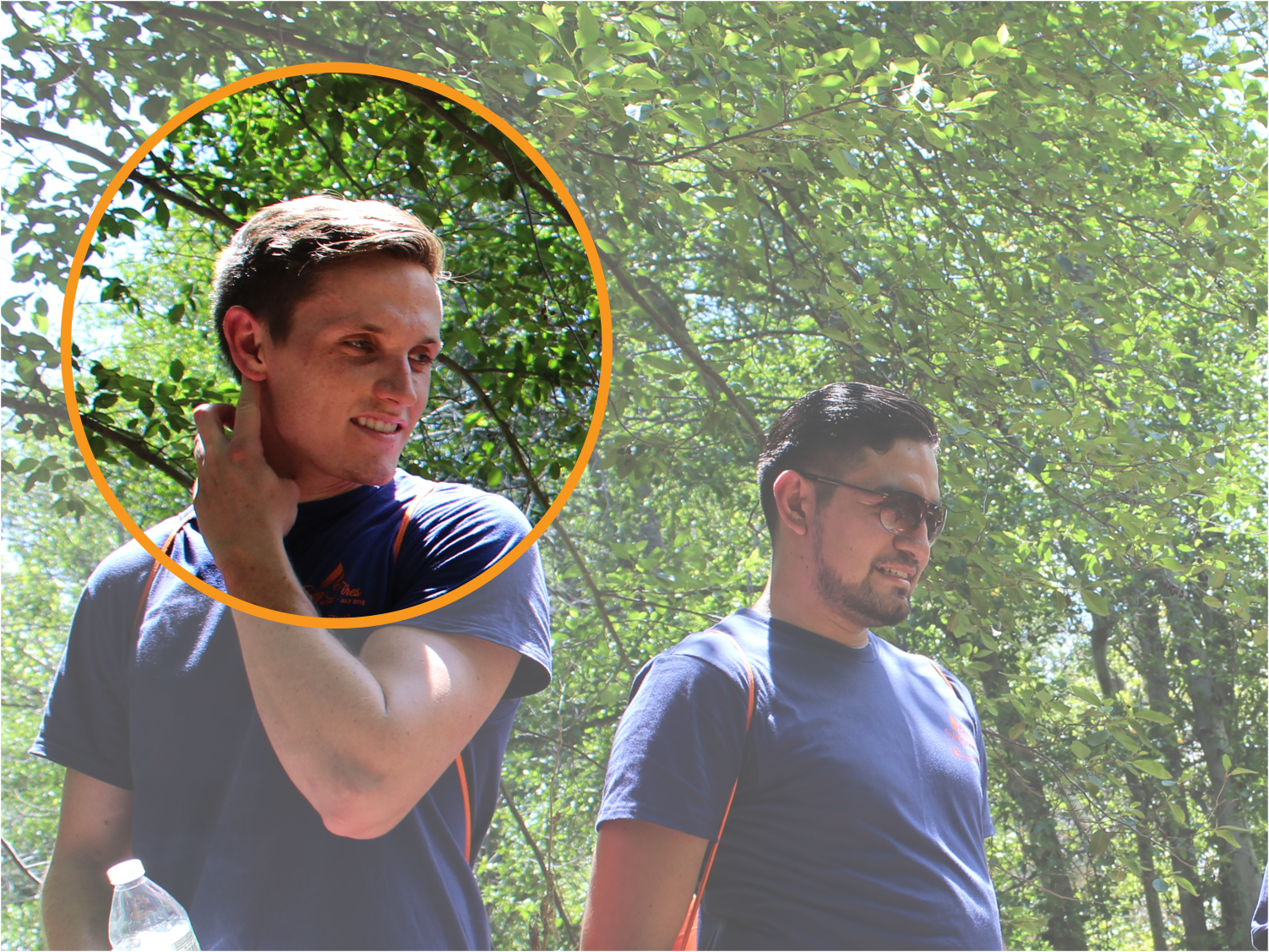 Alec Katric
Arizona State University, WP Carey School of Business
BS Finance
Like many musicians, Alec is mathematically inclined. When he wasn't playing saxophone at jazz festivals, he was helping other students solve calculus, chemistry, and business problems at Arizona State's tutoring facility. Today, among other things, he builds simulation models for complex derivative securities.
If someone visited your hometown, where would you take them?
I'm from San Jose, so I'd probably take them to Santa Cruz or Capitola, which is a beach town with a very cool vibe. I'd also take them out for some good Mexican food.
How did you come to work at Equity Methods?
About a year and a half ago, I was looking for an internship. I looked at the list of companies scheduled to appear at the university career fair, saw Equity Methods on the list, and landed an interview. They offered me an internship and I accepted.
What was the most surprising thing about working at Equity Methods?
Probably the culture, because typically in an accounting or finance firm you expect tight restrictions. Here it's the opposite, but in a good way. It's relaxed, collaborative, very team-oriented.
What's the most interesting client project you've had so far?
A few weeks ago, my manager and I did some award design work for a Fortune 100 technology firm. The client was concerned about the expense of the award. We built a custom model that showed if the stock price did this, given a bunch of inputs the payout would be that. The client was very happy with our work and we ended up winning the engagement, so it was very rewarding.
What do you think is unique about Equity Methods?
The ability to work directly with senior management. On the client project I just mentioned, my manager and I worked with our CEO and our managing director. It's interesting because in a lot of companies, you never really see or talk to senior leaders. That, paired with a really relaxed culture, is cool because you can do some very impactful projects and have very good learning experiences. The work is more interesting because it's more fulfilling.
What advice would you give someone who just joined Equity Methods?
Get to know everyone that you work with, whether they sit with you or not. There's a lot of really cool, smart people who come from all different backgrounds. Working with them drives you to be better.
Why do you think Equity Methods is a top firm to work for?
It has a lot to do with the culture and the people. The culture is so relaxed, but the people are so serious about the work and getting the work done. It's interesting to me. It's very unusual for an accounting place, I think. I like it a lot. It's very team oriented, very collaborative. You're never locked in your own world. You're always working with others, always getting feedback and perspective.
What did you do during your last vacation?
I spent three weeks island-hopping in Thailand. It was the first time I'd ever gone to another continent. It was very cheap. I spent $2,500 on the whole trip, including airfare, food, and fun money. I went to nine different places! I was constantly on speedboats, ferries, and taxis. It was very humid and the water was like 75 degrees. There are a ton of islands to the south. I saw things I'd never seen before, including giant limestone rock formations planted in the middle of the ocean. It was fantastic.
Have you ever jumped out of a plane?
No, but it's on the to-do list. When I was in Thailand, I almost did. But it was very expensive, I was near the end of my trip, and my family was already panicking that I was in Thailand, so…
Do you like to cook?
Yes. I'm not great at it, but I think it's fun. Every Sunday I cook all my meals for the week. I also buy a lot of vegetables and fruits—about $30 worth every few days.
Who was your biggest influence while you were growing up?
My dad. He went to school late, when he was 26. By then he already had two kids and was working full time. It took him six or seven years, but he earned a degree in engineering. He's my role model for hard work and getting priorities straight.
What is the character trait you admire most in people?
Ambition. I admire people who are goal oriented and disciplined about going after something.
What's your greatest extravagance?
Music. I played instruments for so long. I love going to music festivals. All my friends are into it too. I spend half of my waking hours, maybe more, listening to music.
Which words or phrases do you most overuse?
I say "gnarly" a lot, which is funny because I'm from California. But it seems really descriptive.
What's your idea of perfect happiness?
Going on trips with friends, like a music festival trip. I love the logistical side of travel, planning it all out. Then when the trip finally happens, it's especially cool because so much went into it.