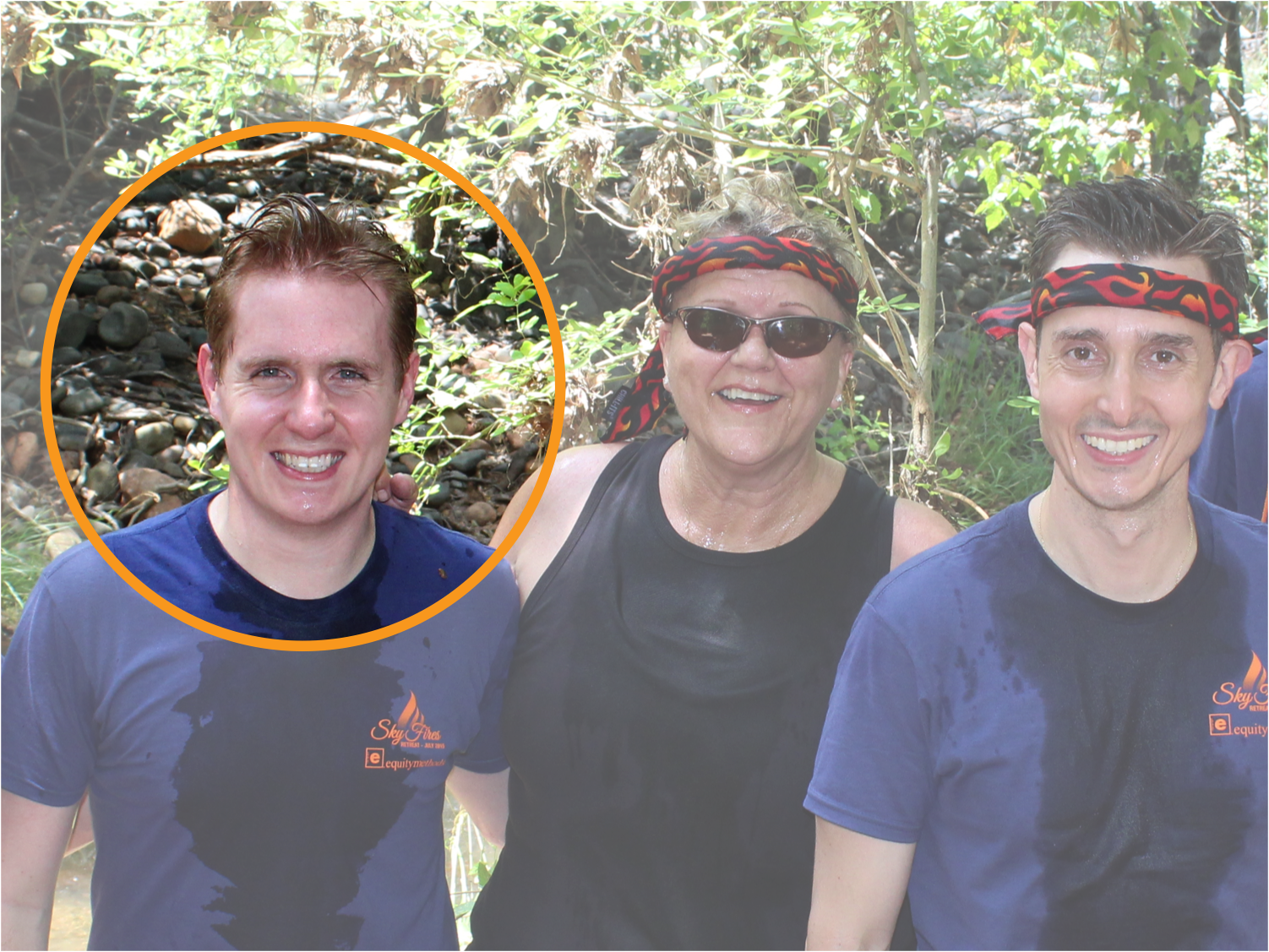 Ben Clow
University of Arizona, Eller College of Management
MBA
Aberystwyth University
BS Economics
A native of Wales, Ben not only knows the longest location name in Europe— Llanfair­pwllgwyn­gyllgo­gery­chwyrn­drobwll­llanty­silio­gogo­goch—but he can pronounce it, too. Ben worked for Geek Squad in Canada and taught people to ride Segways in the Cheshire countryside. Having grown to expect a constant stream of new challenges, Ben determined to find a job that in which each day would bring something different.
If someone visited your hometown, where would you take them?
Chester is predominantly known for its historical buildings and architecture. It's surrounded by a Roman wall and has one of the largest Roman amphitheaters in the UK. There's also a lot of Victorian architecture. So I'd take visitors around the ruins, and then to one of the local pubs, some of which are around 900 years old.
What was the biggest culture shock of moving to the United States?
I have a very sarcastic, dry sense of humor, and my jokes just wouldn't land!
How did you come to work at Equity Methods?
I'd moved around and done various jobs over the years, but I wanted to work at a place where I could start my professional career. Someplace that would challenge me every day, that I wouldn't find boring, where I could build my skills. Equity Methods fit the bill.
What's the most interesting client project you've had so far?
There are lots of quirks. Every project is a little different. Probably one of the most interesting ones of late has been a tax settlement forecasting engagement for a global bank. The APIC pool, an accounting standard that allows companies to keep an allowance of tax benefit shortfalls over time, is going away. That will cause a direct hit to our client's P&L. We're showing our client what those hits will look like in the future.
What do you think is unique about Equity Methods?
Something that's hard to come by in a job is the ability to have a new challenge or problem that no one else has solved before. We hit those on a daily basis. Every day is different, every day I'm learning something.
Do any stories from your time at Equity Methods stick out?
The most memorable stories weren't necessarily enjoyable at the time. They're all about that one problem that needed to be solved there and then to meet the client's need. You order some food, move on, get to know your coworkers and build a bond with them, and have a good laugh doing it.
How would you describe your Equity Methods colleagues?
Hardworking, friendly, and dedicated to providing a good result for the client. Very down to earth. A wide variety of people from different cultures and backgrounds. Lot of fun.
Why do you think Equity Methods is a top firm to work for?
Equity Methods just cares about its employees. It seems that the firm takes pride in investing in the people it hires and the technology we use. It understands that employees are a huge asset. There's our ping pong table and a fridge with always something to drink. But really it's the way management interacts with people. We feel valued and fulfilled in our jobs.
What do you like to do when away from work?
The best part about living in Arizona is that, the vast majority of the year, it's beautiful. I can get outside, walk some trails, and motorcycle about a fair amount. A cat and dog both compete for my attention. Quite often you'll find me entertaining them. I watch a lot of documentaries and go to indie movies at Arizona State University.
Do you like to cook?
Yes. As a child, I was kind of forced to cook one meal a week. A lot of kids aren't forced to do that anymore. I learned in school, too. I was also forced to in uni—if you don't cook, you'll go hungry. I don't know if I have any specialties. I just throw a bunch of things together from a fridge and make something work.
Have you ever jumped out of a plane?
No. I would like to. I think it would be a lot less scary than a bungee jump. With bungee jumping, you can see the rocks beneath you where you might meet your demise. Jumping out of a plane gives you a little time to do something. You have options.
What did you do during your last vacation?
I went to Hawaii with my girlfriend's family. I'd never been. Just being there was a lot of fun. We went to Kona. It was just beautiful. We went snorkeling and rented a moped that we took around the island. We relaxed and had drinks with little umbrellas in them.
Which historical figure do you wish you could have met?
Nikola Tesla or Alan Turing. Both were underrated for the achievements they made and the huge impact they had on life as we know it today.