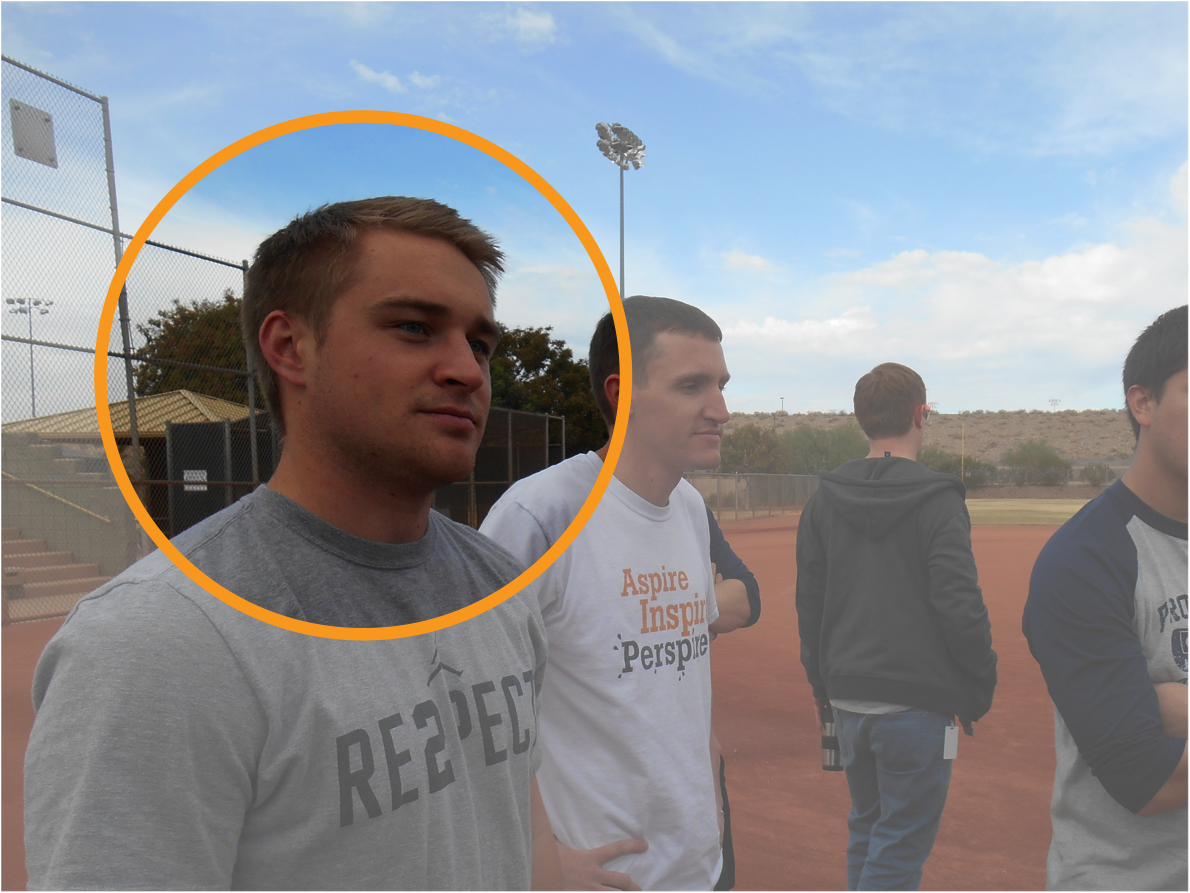 Matt Gabrielson
Northern Arizona University
BS Finance
A native of Nebraska, Matt immersed himself in football, baseball, and basketball. In college, he became involved with the Northern Arizona University Student Managed Investment Fund, which enabled students to apply their financial educations by investing money in the stock market.
If someone visited your hometown, where would you take them?
Well, I'm from Phoenix, so here it would depend on the time of year. In winter, I'd take them golfing or hiking. In spring, we'd probably take in a spring training baseball game. In summer, we'd go to Top Golf.
How did you come to work at Equity Methods?
During my senior year, a week before the career fair, one of my accounting professors mentioned Equity Methods. He said it was a great firm. One of his former students had worked there and really liked it. So I applied. I really enjoyed talking and getting to know multiple people in the interviews. Also, the consulting nature of the role kind of enticed me.
What was the most surprising thing about working at Equity Methods?
Probably the freedom or independence I could have. Starting early on, I had some mobility regarding the projects I could work on. I've also been able to touch different areas of the business—marketing, recruiting, and so forth. I didn't anticipate being so involved.
How would you describe Equity Methods to someone who doesn't know us?
It's definitely a fun, hardworking environment. There's a lot of very bright individuals. It's a very great culture in that when you're at work, it feels like you're at home.
Do any stories from your time at Equity Methods stick out?
During my first week at work, we got a new ping pong table, and a few of us who'd started the same day were in charge of installing the net and putting it all together. This is a place where, if you see something that could be done, you have the freedom to go do it. People here put a lot of value on taking responsibility instead of assuming someone else will take care of things.
What advice would you give someone who just joined Equity Methods?
Soak up as much as you can early on. There's a lot of different ways to learn. You can discover a lot just in conversations and the various experiences you come across. Also, get involved in the areas you find interesting. We have plenty of initiatives, and there's always room for more people to work on them.
Why do you think Equity Methods is a top firm to work for?
The culture! It's a very tight-knit group. The firm does a great job of keeping everyone engaged, not just in our day-to-day work but also with offsite strategy meetings, retreats, and so forth. They care about people here. They advance the firm by advancing you as an individual.
What did you do during your last vacation?
I went to Omaha to see family and watch the college baseball finals championship. I played golf and went to the zoo. I love Omaha. The people are laid back and friendly. It's fun to slow down and have a more relaxed lifestyle while I'm there.
Who was your biggest influence while you were growing up?
My older brother. He was very involved in sports, did well in school, et cetera. I always wanted to be like that.
Do you like to cook?
No, largely because I don't like doing dishes.
Have you ever jumped out of a plane?
No. I do plan on it, though…I think.
What do you consider the most overrated virtue?
Competitiveness, as in always needing to win. I'm a very competitive person myself, and I like winning. But people too often focus on the result rather than the process. Life is more about being the best you can be.
What's your greatest extravagance?
Golf. I just got new golf clubs! I play a lot on the weekends.
Which words or phrases do you most overuse?
It's not really a word, but I say "um" too much.
Which talent would you like most to have?
Musical talent. Both of my brothers are musically talented, but I'm not!