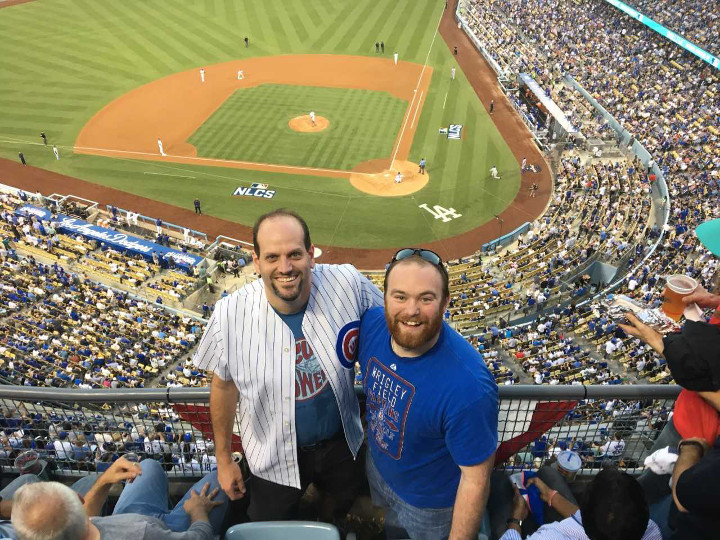 Equity Methods goes out to the ballgame: Stew Higham (right) with Josh Schaeffer.
Stew Higham
Utah State University
MS Financial Economics
BS Finance and Economics
Stew is a consultant on the valuation team. He worked in the back office at a community bank and as a team lead at a production facility while studying at Utah State University. A finance and econ nerd at heart, Stew enjoys learning whenever possible.
If someone visited your hometown, where would you take them?
LD's Café for food, Pepperidge Farm for a snack, and Casper's Ice Cream for dessert (even though the latter is technically in Lewiston).
A walk through City Hall and the old pioneer building is a must for history buffs. If it's May, then the famous Black & White Days events are worth experiencing.
How did you come to work at Equity Methods?
I filled out the application on USU's job board, and kept in touch with Equity Methods throughout the application and hiring process.
What was the most surprising thing about working at Equity Methods?
The combined commitment of every single person on the team toward making an impact every day.
What's the most interesting client project you've had so far?
There have been too many to really choose from.
Do any stories from your time at Equity Methods stick out?
Amit blending in with the Utah locals, driving a Dodge Ram 2500 Power Wagon!
What advice would you give someone who just joined Equity Methods?
Every single employee at Equity Methods started at some point – you're one of us!
If you had a special guest, what meal would you prepare for them?
Steak Diane with some sort of greens and potatoes.
What was the last book you read?
The New Dad's Playbook (bet you can't figure out why!).
What do you like to do when away from work?
Shooting, sports, and spending time with family.
What's your greatest extravagance?
Besides my wife's car or our honeymoon, my 1911 pistol.
Which talent would you like most to have?
Musical talent of any kind, really.
Where would you like most to live?
I'm used to, and like, the rural style of living. I really enjoy Arizona's climate. Both of those things together are awesome!
What is your most treasured possession?
Family and friendships, if those are possessions. Beyond that, I have a couple of mementos from my grandparents that I deeply treasure.