Tyler Larson
Miami University
BS Business Administration – Finance
Hong Kong University of Science and Technology
BS Finance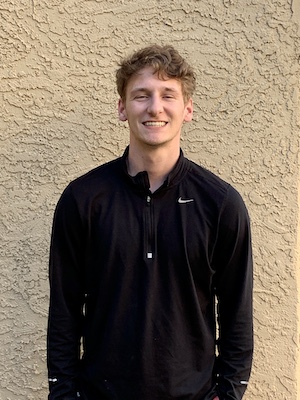 I'm originally from Canada and went to school in Ohio, but I always knew I wanted to move out west. So when I graduated, I Googled "top companies in Arizona" and Equity Methods came up in the results. I saw the firm offered services similar to what I studied in school. It sounded interesting.
Upon joining, I went through some basic training, then focused on building my programming skills and accounting knowledge. As I moved through the associate role, I took on more and more responsibility. Eventually I got to the point where I had primary responsibility for specific deliverables and was involved in building client relationships.
I feel like Equity Methods really invests in employees. They don't expect you to stay where you are. The goal is to challenge you so you can grow into the next position. As you move up in the firm, they backfill your old role.
There's a big focus on teamwork and collaboration. I'm on the financial reporting team, and even though we don't directly do work with the valuation team, it's a tight-knit community. I would describe the culture as fun. Everyone knows everyone, and it boosts the team feeling around the office.
I'm primarily focused on client relationships—involved in communications, owning the product we give to the client. I've assisted in bringing on clients where we build up the relationship from scratch. At a more fundamental level, the job is about solving problems. There's always something new to get up to speed on and another issue that the client needs help with.
The key to success here is the ability and willingness to learn. I don't think many people have the exact skills they need for Equity Methods from the get-go. For example, I do programming now, but I didn't know anything about programming before I got here. You also need to be someone who can work with ambiguity. Often you're given only partial information, and you need to fill in the gaps yourself.
My top advice? Even if you're not fully versed on a certain topic, people still value having you jump in and figure it out. You just need to care enough to help in any way you can.
What was the most surprising thing about working at Equity Methods?
How many friends I've actually made from the people I work with. I used to think work and friendship were separate things, but the culture here allows your relationships at work to thrive. Even if I didn't work at Equity Methods, I'd be friends with these people.
What's the most interesting client project you've had so far?
I was involved with a project on something we were familiar with but hadn't implemented in the specific way the client needed. I built out a process top to bottom to address the issue. The work I did serves as guidance for the next client who's in this situation. To me, this shows Equity Methods puts a lot of faith in its associates.
If you had a special guest, what meal would you prepare for them?
[laughs] I don't cook, actually, so I'd have to order in.
What was the last movie you saw?
That would be "Star Wars: The Rise of Skywalker."
What did you do during your last vacation?
My girlfriend and I went to San Diego for last year's Fourth of July. We drove up this big hill to get a great view of the fireworks.
Which historical figure do you wish you could have met?
Martin Luther King, Jr. He seems to have been really personable. People really looked up to him, and he was a stand-up character.
What is the character trait you admire most in people?
A work ethic. I admire those who can keep their nose down and persist even when times get tough.
Which talent would you like most to have?
To be able to solve a Rubik's Cube. There's a guy at the office who can, and I'm jealous.
What's your idea of perfect happiness?
Enjoying what I do and who I'm doing it with.