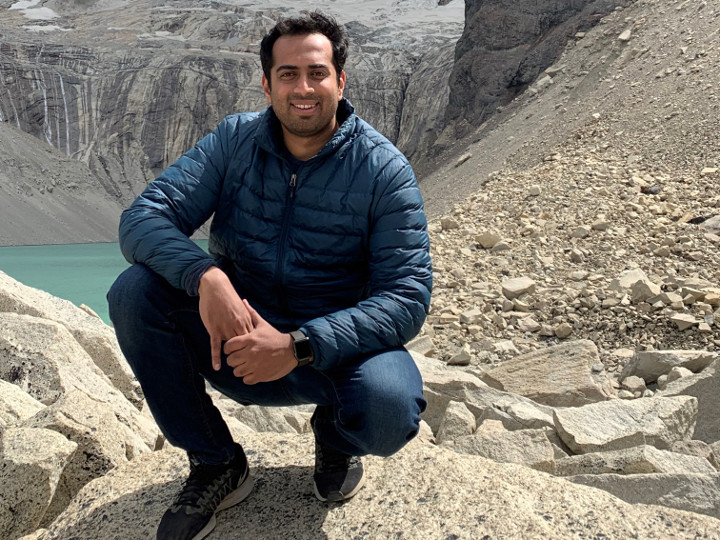 Arjun Sathya
Arizona State University, Thunderbird School of Global Management
MBA Global Finance
National Institute of Engineering
BE Computer Science
Arjun has always had a head for business. He launched a joint venture-operated retail business in his hometown of Mysore. Later, during graduate school, Arjun performed due diligence on early-stage companies for Phoenix-area angel investors.
If someone visited your hometown, where would you take them?
Mysore has a lot of history. I'd take them to eighteenth-century palaces in and around the city. If the timing were right, we'd catch the annual procession of the king and queen.
What was the biggest culture shock of moving to the United States?
The language, actually. I couldn't understand US English even though I'd spoken English since my primary school days. On my first day here, I went to Subway. They asked me, "Do you want a sandwich to go?" I thought: What do you mean, to go? Just give it to me and I'll walk off!
What was the most surprising thing about working at Equity Methods?
The new challenges we face in our everyday work life. I was also surprised at how big an impact our work has on clients. I feel like it really improves their lives.
What's the most interesting client project you've had so far?
I've had several. There was one client whose reporting was pretty straightforward, but the data in their administration system was so complicated that understanding it was a huge task. Then there was the client whose reporting was very complicated because the assumptions varied for each period. We came up with a questionnaire to capture the detail we needed for planning and forecasting.
A third project involved a spinoff. There was a lot of complexity because the data was truncated—it wasn't fully transferred to the new system, and got all messed up. We tried to help the client find a new solution, but after a while it became clear there was nothing they could buy off the shelf. So the client outsourced the process to us.
How would you describe Equity Methods to someone who doesn't know us?
It's very dynamic and challenges you on a regular basis. That's Equity Methods for you.
Do any stories from your time at Equity Methods stick out?
Whatever the current project is, that's my all-time favorite project. Every situation is different. But they all show why the ability to scope a project is so important.
What advice would you give someone who just joined Equity Methods?
Look out for the ride. It's a roller coaster! There's a lot of fun and laughter.
Why do you think Equity Methods is a top firm to work for?
The culture. We have such a team spirit. Each of us relies on the others. There's competition, but in a good way. Everyone has their own space. There's no time to sit back. We're always up and running.
What do you like to do when away from work?
I like to go out and meet friends. I also like roadtrips.
Do you like to cook?
Not exactly. If I cook at all, it's only because I can't eat out all the time.
Have you ever jumped out of a plane?
Yes, but the plane was on the runway. It was a flight from New York to Philadelphia. After landing, I disembarked and then realized I'd left my phone on the plane. They let me back on to retrieve it, but didn't want to lower the ladder again just for me. So I had to jump. It was a small plane, fortunately.
What did you do during your last vacation?
I went hiking and night camping in Flagstaff. It was a fun, relaxing time.
Which historical figure do you wish you could have met?
It's a tie between Ghandi and Nelson Mandela.
What do you consider the most overrated virtue?
Finishing your work on time, every time. To me, that's really just the minimum thing you have to do.