Equity Methods is a 2018 Top Company to Work for in Arizona
Award Posted on: 6/07/2018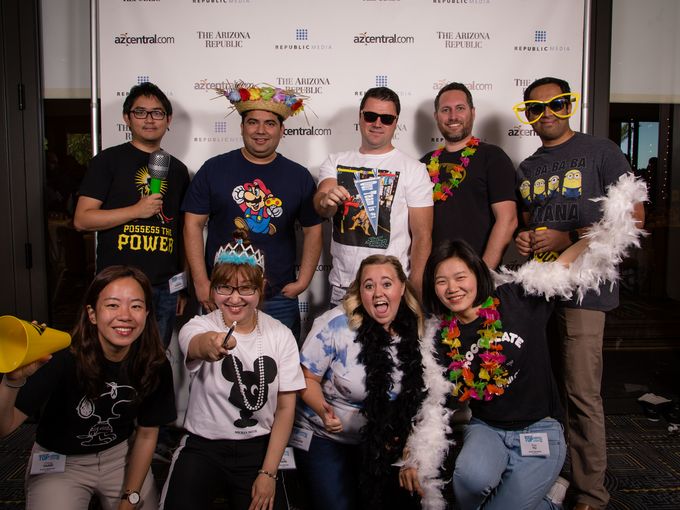 Once again, Equity Methods earned a top spot in Arizona's most prestigious workplace award program, ranking fifth among small companies in the state for 2018.
Top Companies to Work for in Arizona is a survey-based initiative to find and recognize Arizona's best employers. Research firm Best Companies Group evaluates participating employers each year and publishes the results on AZCentral.com.
The Arizona Commerce Authority and Republic Media sponsored this year's program. On June 7, the two organizations celebrated this year's honorees at an award breakfast at the Fairmont Scottsdale Princess in Scottsdale.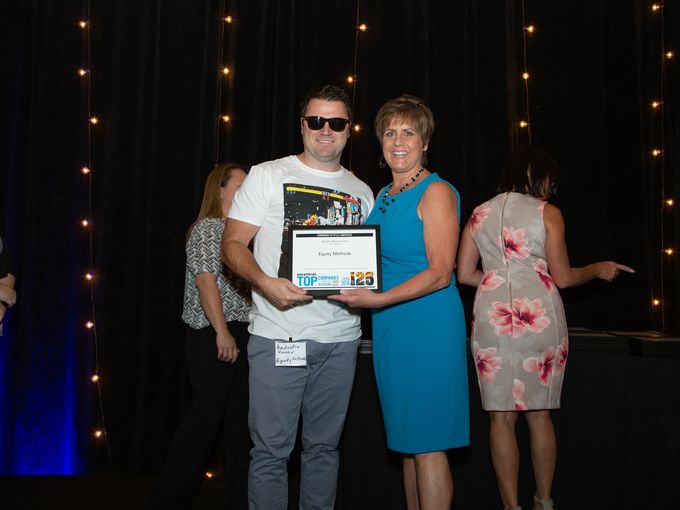 We sent a team of nine to the award breakfast, this year wearing cartoon character shirts reflecting an important hallmark of our culture: that we don't take ourselves too seriously, but we take our work and our clients extremely seriously. It was fitting that the breakfast celebration occurred on the day many of Equity Methods' consultants and senior consultants were leaving for a retreat to the Grand Canyon where they would spend time discussing how to enhance coaching and mentoring of associates and being more consultative in client service.
"We strive every day to create an environment where bright and highly motivated professionals collaborate to focus on solving problems for our clients," said Takis Makridis, President and CEO. "To that end, we make sure to reward strong performance with new opportunities—and we provide the mentoring and resources so team members can continue making a genuine impact."
The assessment involves two surveys. The first survey collects company policies, practices, benefits, and demographics. The second polls employees in depth on their engagement and satisfaction. The data from both surveys are combined and analyzed to determine the rankings.
To learn more: