Equity Methods Receives 2016 Most Admired Companies Award
Award Posted on: 9/15/2016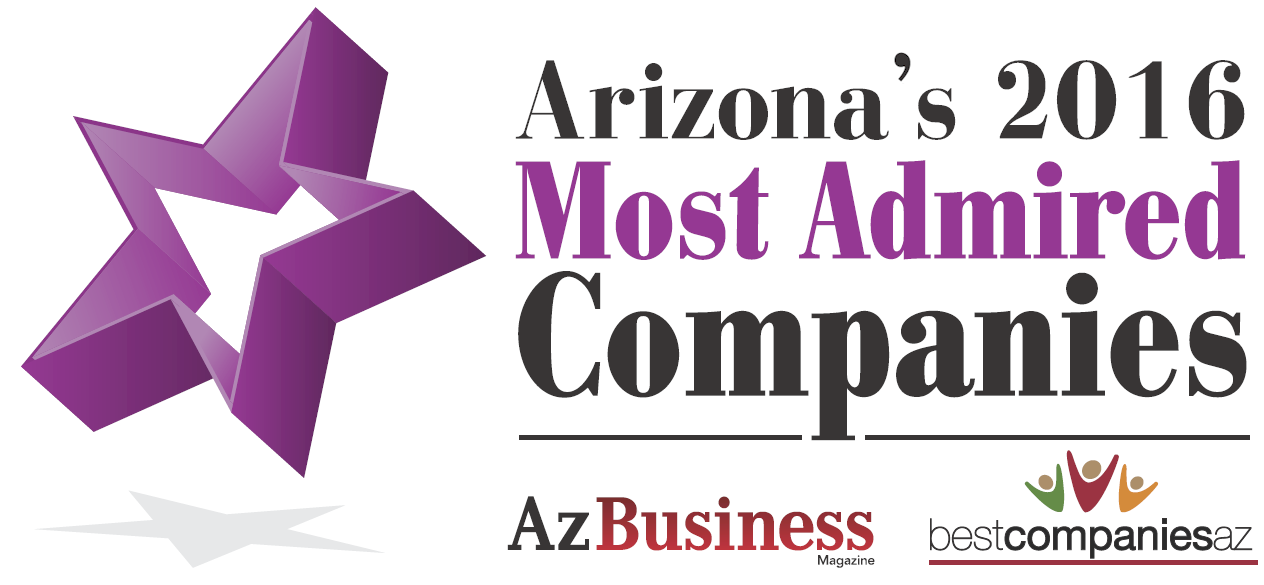 Arizona Business Magazine and BestCompaniesAZ today announced its selection of Equity Methods as one of Arizona's most admired companies of 2016.
Arizona's Most Admired Companies are selected based on how a company has performed in five areas:
Workplace culture
Leadership excellence
Corporate and social responsibility
Customer opinion
Innovation
In the September-October issue of AZ Business Magazine, author Michael Gossie writes about Equity Methods' annual in-house survey "to solicit ideas for improvements and to provide a safe outlet for employees to share what's on their minds." Once the results are in, the firm's CEO "meets individually with respondents about implementation strategies. Numerous improvements—including the company's Culture Committee and its professional development program—have resulted from the ensuing follow-up work."
"This is the most comprehensive and most prestigious corporate awards program in Arizona. It recognizes the contributions and impact these 'most admired companies' bring to the state," says Denise Gredler. Ms. Gredler is the founder and CEO of BestCompaniesAZ and cofounder of the MAC program.
"A lot of people have a stake in this firm," said Takis Makridis, president and CEO of Equity Methods. "Our clients certainly do. So does the community where we live and work. And then there are our employees, who bring their best efforts and ideas every day. I'm gratified that our holistic approach to business has landed us this recognition from the Most Admired Companies program."